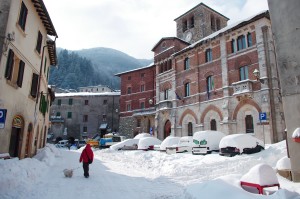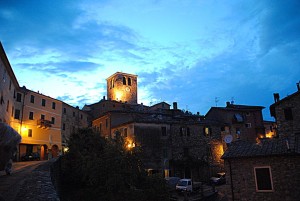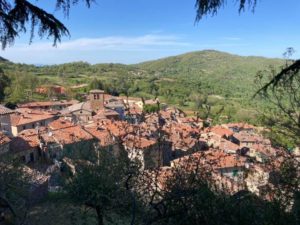 The glorious past of Montieri is due to the incredible wealth of its subsoil; the village was a medieval minig castle where silver and copper were extracted.
The town conserves to this day the medieval atmosphere; the narrow "via della ruga" head up towards the beautiful Romanesque Church of St. Giacomo. It still hides the crypt where the Blessed Giacomo spent his years of redemption.
Few minutes walk from the village you can get some fresh air and have a break in the shade of the centuries-old chestnut wood "Il Piano". From the public park you can walk the various trails, looking for mining traces and nature´s treasures. The main road head up towards the panoramic viewpoint on the top of the Montieri´s hill, where you can enjoy the breath-taking view from Monte Amiata up to Corsica island.
Deep in the wilderness resides an ancient flower-shaped church, the "Canonica di San Niccolo". The church is considered to be one of a kind for its six petal shape. For this reason, the "Canonica di San Niccolo" is taken to be one of the most unique churches of Italy and one of the most famous tourist attraction of Montieri.
In 2014 Montieri becomes a "Green Village" in terms of environmental development: private and public buildings are warmed up through a geothermal-sourced district heat. This innovative heating requirement provides higher efficiencies using renewable energy.